Packaging
Belfour Spirits planned to launch with a three whiskeys and expand into bourbon. Developing a packaging system ensured flexibility in the brand as it grows starting with color analysis of competitor brands to build differentiation.

Two options for color families were presented. High-Rolling Metals used metallics with black an an anchor for a rich and Art Deco-inspired approach. Sipping in Luxury drew inspiration from Ed's former NHL teams to create a rich jewel-tone palette anchored by metallic gold.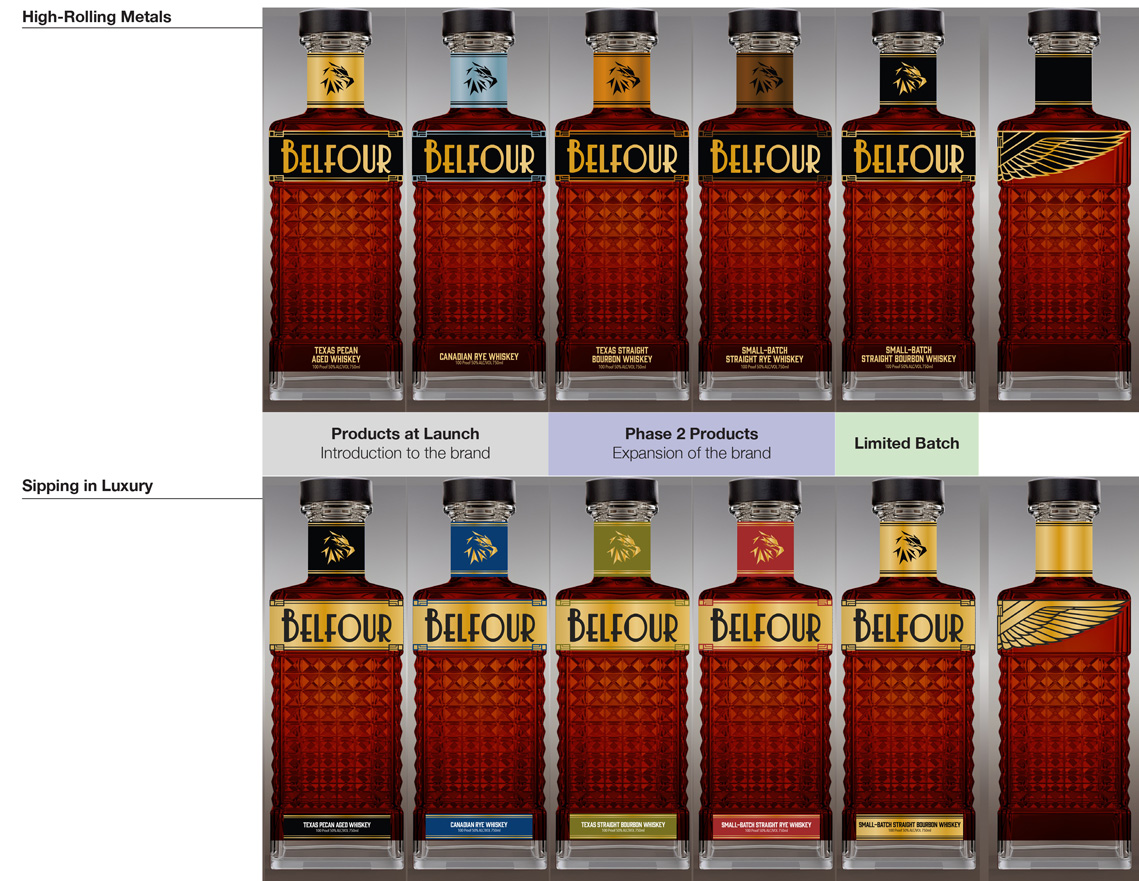 The final packaging presented a unique bottle look complete with trophy topper shotglass for the limited edition bottle. The metallics tied to the Art Deco feel while giving the labels impact to stand out on the busy whiskey shelf at retailers.